Good News!!!!
Great News for my Vs and Cs
For all of the people who believe in waiting till their married and are actively pursing this way of life (meaning the virgins and celibates) I got words of encouragement for ya!!
Rebecca St. James author and singer of the encouraging song Wait for Me has announced her engagement which happened over the holidays.
"I'm ENGAGED!! The man I have waited for, the man of my dreams, Jacob, is now my fiancee! We'd love your prayers as we plan and dream and prepare! We are completely thrilled." -Rebecca St. James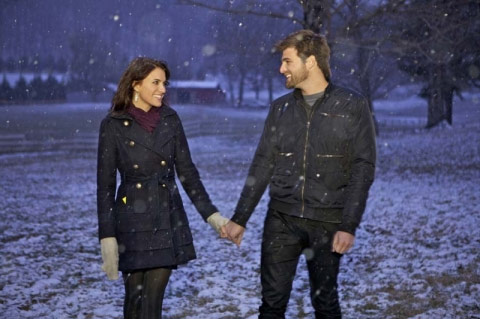 "(Nashville, Tennessee) January 3, 2011 – One of Christian music's most recognized and beloved artists is opening the New Year with an exciting announcement: Rebecca St. James is engaged to be married!
St. James will wed the man she's been waiting for – Jacob Fink — on a date soon to be announced. The Christmas Day proposal came at Rebecca's family farm in Franklin, Tennessee where she was presented the brilliant, solitaire diamond ring. The groom-to-be asked her parents, David and Helen, for their blessing prior to him surprising Rebecca with the engagement ring and his request for her hand in marriage.
Jacob, originally from Colorado, now resides in Southern California. He spent two years as a missionary in South Africa before attending college and graduating summa cum laude with a degree in communications and an emphasis on film production. He worked in television production prior to his current career in music. The couple met through mutual friends in Los Angeles.
Noted Rebecca in a communication to friends: "We are truly amazed at finding our dreams and ideals met in the love we've found. We are exceedingly grateful for this precious gift from God."
Rebecca's signature song, "Wait For Me," released in 2000, inspired national attention to the ideals of purity before marriage—a self-lived message she has taken to young people worldwide from her concert stages and through her best-selling books and personal testimony.
2011 will be a milestone year for St. James, who recently signed with Provident Label Group's Beach Street/ Reunion Records. Her new studio album I Will Praise You releases on April 5 with its first single "Shine Your Glory Down" impacting radio on Feb. 11.
Currently planning promotional and concert tour dates, and a wedding, Rebecca is also putting final touches on her ninth book, "What Is He Thinking?" (Hachette/Faithwords), which is due out in September.
Emerging on the music scene in the mid-90's while still in her teens, the Australian born St. James has become one of Contemporary Christian Music's most enduring and beloved artists, embraced by audiences worldwide. Her signature sound yielded 17 Top 10 singles (nine of which were No. 1) and two RIAA Gold Album certifications (commemorating sales of more than 500,000 units) for
God (1996)
, as well as GRAMMY winning
Pray (1999).
In addition to a successful recording and touring career, Rebecca is an accomplished author having released eight noteworthy Christian market titles including the popular devotional,
Pure,
(Hachette/Faithwords, 2009) that ranked in the Top 10 on the CBA Bestseller Chart.
While fully engaged in balancing the demands of recording, touring and authoring, this modern-day renaissance woman made the decision three years ago to pursue acting. Rebecca's first dramatic lead role in the film Sarah's Choice released in 2009 by Pureflix Entertainment and won both critical and audience acclaim for its strong pro-life message.
While readying for
Sarah's Choice
, Rebecca was led to create a series of national Crisis Pregnancy events. "I saw the work this organization was doing and I just had to help," she notes. She also continues to connect with teen girls and their mothers at her well attended "SHE" events which meld music and ministry into an evening of encouragement and practical advice on living Godly lives.
Having traveled the globe as an advocate of faith and values matters ranging from purity to pro-life, Rebecca has been invited to speak or perform in venues including the White House and is even a frequent guest on the highly rated FOX News show,
"Hannity"
anchored by
Sean Hannity.
Rebecca St. James will release her ninth career studio album,
I Will Praise
You, on
April 5, 2011.
"
Read more: http://www.forefrontrecords.com/news/?id=1831642
I praise God for this blessing of encouragement. In a world full of gratify now it's nice to see someone actually waiting and getting the best out of their obedience.
Great News from the Twins Tia and Tamera
2011 looks like it's going to be great for the Mowry Twins as new chapters of their lives unfold.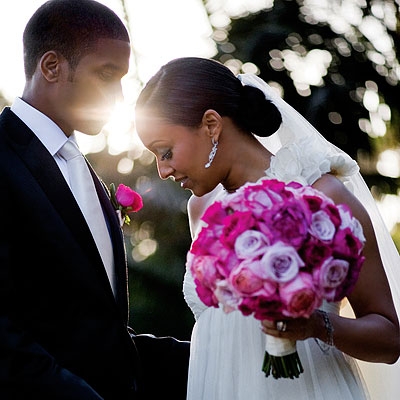 The Game's
Tia Mowry wed longtime sweetheart, actor Cory Hardrict of
Lincoln Heights
, on April 20, 2008 at the Four Seasons Resort the Biltmore in Santa Barbara, Calif. The couple, who dated for seven years, exchanged vows in front of 170 guests. "When you really declare it in front of the people you love, it just renews the whole relationship," gushed the bride.
Now the couple are expecting a baby this July. Three months pregnant Tia told the world January 11th. Congrats to the happy couple for this wonderful blessing.
The little baby's in the tummy in the pics above.
If you didn't already know....
"I'm so excited," she tells E! News of her engagement to Adam Housley, a Fox News correspondent. "It is going to be a big wedding, probably 400 people with seven bridesmaids and groomsmen."
Twin sister Tia Mowry is her maid of honor, her brother Taj is a groomsman, the dress is by Vera Wang and the wedding location has already been secured.
"Adam's family owns a winery in Napa, Calif., but the wedding will take place at a nearby estate," the former star of "Sister, Sister" says. "We want this wedding to respect us. I was courted in Napa and fell in love with the city. Wine has become a big part of our life together."
Housley adds, "Our families get along great and her brother is one of my closest friends. We're very excited. Tamera is my best friend and I love her."
Mowry's rep tells E!: "Tamera Mowry and her family are very proud to announce her recent, and first, engagement to Adam Housley. Her parents say, 'We love Adam and love him being a part of our family. He is a wonderful person and has a wonderful heart.' Adam popped the question in romantic Venice, Italy and Tamera is 'beyond thrilled and feels so blessed to have him in her life. Not only is he my love, but also my best friend.'"
Read more:
http://www.eonline.com/uberblog/b192498_sister_sisters_tamera_mowry_getting.html
I pray for the best with all of these women. Congrats!!!
Luv,
Tempress